"Crazy Rhythm, Fancy Feet" entertains in many ways. Click on the titles below to go to your area of interest:
contact: Bob Butryn - 267-205-7064
"How Do I Love Thee"
A new, beautiful song written to Elizabeth Barrett Browning's classic poem from 1850. In addition we created a fun, music and dance concert inpired by the song.
YouTube video links for both the song and the show can be found below.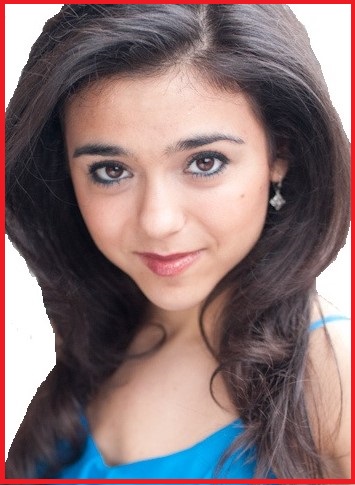 "How Do I Love Thee?" is a fun, original music and dance concert in which all of the musical lyrics have a theme of love and life.
The show was inspired by a song written to the famous poem by Elizabeth Barrett Browning, "How Do I Love Thee?" Even though it was written in 1850, this poem has stood the test of time and is one of greatest descriptions of love ever penned. It's even more inspiring when heard through our beautiful new song.
In addition, the show includes music of many styles such as salsa, swing, disco, reggae, samba, country and much more. Exciting dance routines are performed to many of the songs. The band consists of piano, drums, trumpet, sax (also the male dancer), female vocals and female dancer. If budget allows, a guitar, bass and trombone could be added to the band.
Our vocalist is the lovely and talented AJ Luca.
Right click AJ's picture and then left click "open link in new window"to see the YouTube video of "How Do I Love Thee" (the song)
In order to see a demo video of our fun music and dance concert inspired by the song "How Do I Love Thee", please do the following:
- right click the picture above
- then left click "open link in new window"
- this will lead you to our YouTube demo video which includes 8 songs (some of which are danced)
---------------------------------------------------------------
"Music and Dance Made in America"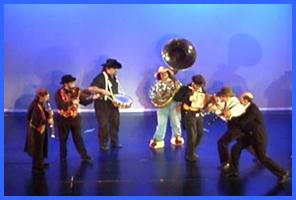 Our fun show includes the great diverse music and dance created in America. It is performed by our tremendous band and the dynamic dance duo of Bob and Eva. It includes musical performances, dance routines, skits and dance lessons.
Click on the picture to the right to see a video of our show. >>>>>
Our video includes samples of our "Holiday Show". In the show, the band plays unique versions of holiday classics in addition to having Bob and Eva perform fun dance routines to a salsa version of "Rockin' Around the Christmas Tree", a bluesy version of "Here Comes Santa Claus" and a swingin' arrangement of "Jingle Bells."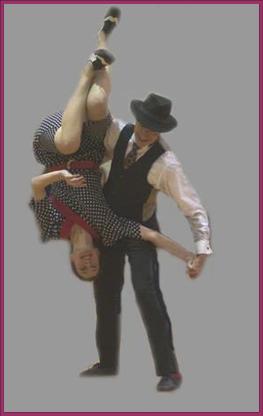 Dance routines add an extra "wow" factor to our show. Pictured to the left are Bob and Eva performing the athletic version of swing dancing...Lindy hop. Bob is also the clarinetist and band leader.
A few things to keep in mind:
- If you prefer to have a music concert without dancers, that's fine with us.
- The size of the band varies depending upon budget and space restrictions.
- Our repertoire, which spans from 1880 to the present, can be adjusted.
For example, if you feel your audience would like to see disco dancing - the partner dance of the 1970s, we would perform our fun dance routine. If you prefer that we not perform anything past 1950, that's fine with us as well.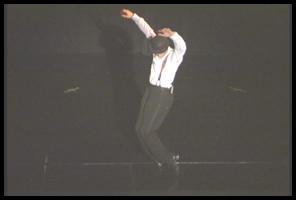 Pictured to the right is Bob performing his exciting tap routine.
He also performs a routine in which he tap dances AND plays clarinet simultaneously!
For more details on this show or information concerning our "Music and Dance Holiday Show"click on the "Variety" tab at the top of this page.
---------------------------------------------------------------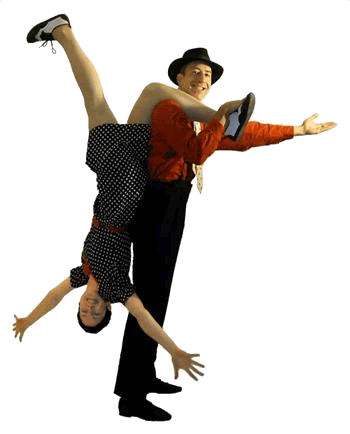 "Ballroom Dance and Music Show"
Our show includes dance routines, musical performances, fun skits and dance lessons. Our dance show can be geared to family audiences, or for certain age groups such as children, college students, and seniors.
It is performed by Bob and Eva dancing to recorded music or with our live, on-stage band.
<<<< Click on the picture to see a video sample of our dance and music show.

For more details, click on the "Variety Show" tab at the top of this page.
---------------------------------------------------------------
Assembly and library program for children called "Flips, Dips and Lifts"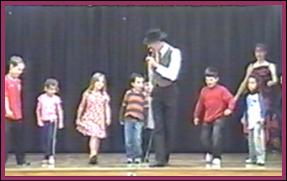 Our program includes dance, music, fun skits and 3 brief dance lessons. While Eva is changing costumes, Bob plays music. He even plays clarinet and tap dances simultaneously! Dance styles include swing, salsa, disco, tap, foxtrot, Charleston and hip hop and swing mixed together.
Click on the picture to see a sample video of our assembly program performed at an elementary school >>>>>>>>>>>>>>>>>>>>>>>>>>>
We have a another video of our children's program performed at Philadelphia's Central Library. If you would like to see that, let us know when you contact us.
For more details, click on the "Assemblies" tab at the top of this page.
---------------------------------------------------------------
Great "background music" for cocktail and dinner parties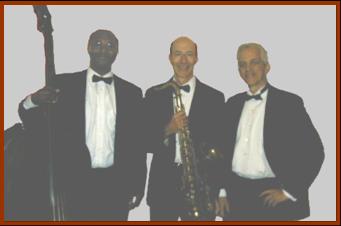 Please call if you are in need of "background music" or you already selected a DJ for the dance portion of your event but would like to include the "live band" element.

We provide instrumental versions of all of the classic holiday tunes for holdiay parties.

If you are also looking for dance music, we can provide that as well. We can expand the trio by adding drums, guitar, trumpet and female vocals. Two of the male instrumentalists also sing.
We also perform jazz concerts which include jazz from the 1920s to present day "smooth jazz". If you prefer, we can play a concert of one particular style of jazz.
For more details and to see our video sample, please click on our "Corporate" tab.
---------------------------------------------------------------
"Tremendous Party Band" that offers the option of dancers. Great for Theme Parties!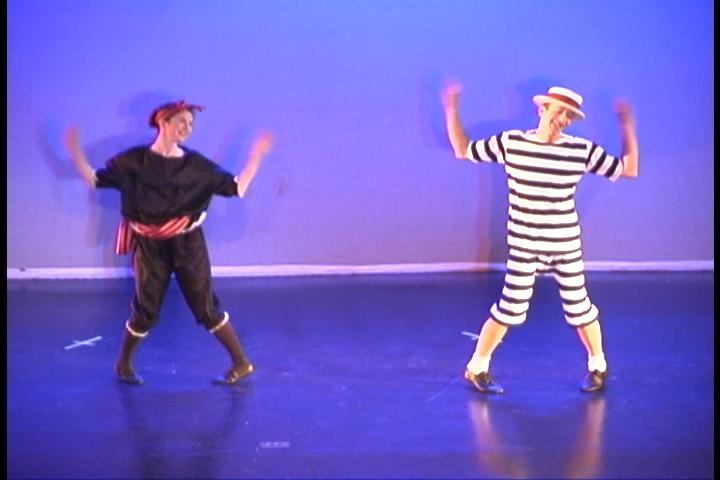 In addition to performing background and dance music of all styles, we offer the option of bringing in dancers. This feature is especially effective at "theme parties". Roaring 20s theme parties are all the rage!
<<<<Click on the picture to see a video of a "Roaring 20s" party
On the video you will hear our great versatile band as well as see the dancers in action.
The dancers add to the party in 3 ways:
1) They will dance among and with the guests to help them get comfortable or "loosen up" on the dance floor.
2) They will perform choreographed dance routines throughout the evening.
3) They will teach fun, brief dance lessons.
Theme parties are great for fund raising galas, alumni parties and corporate events. Keep in mind that we can play every style of music. This is very important that a theme band can do it all. We have experienced that the guests want to hear the standard mix of music after about 2 hours, even at a theme party such as a "Roaring 20s" party. However, if that is not the case at your event, no worries. We will play 100% of 1920s music.
We provide music and dance for other theme parties such as 50s, 60s, 70s and 80s.

Note: If you prefer not to have dancers at your event, that's fine with us. We will be happy to play great music at the highest level.
For more details and audio samples, click on the "Corporate" tab at the top of this page.
--------------------------------------------------------------
Bob Butryn - 6488 Woodcrest Ave. - Philadelphia, PA 19151 - 267-205-7064 - BButryn@Verizon.net